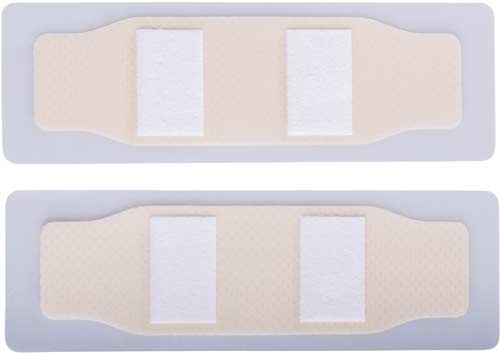 ADHESIVE SUPPORTS

actiTENS
The adhesive media actiTENS  are reusable several times. The number of uses varies according to skin type, climate and precautions taken during use and storage.
They have been tested for 7 to 10 collages / takeoffs. For several sessions of stimulation during the day, it is advisable to keep the adhesive support stuck on the skin between two sessions to improve its longevity.
The lifetime of the adhesive backing is estimated at one week of treatment under these conditions.
Reference: SMB1AB001